Egg coffee (Cà phê trúng)
Black espresso, which we enjoy sipping through sweet, creamy egg foam - for a Vietnamese cappuccino we leave many a dessert to one side.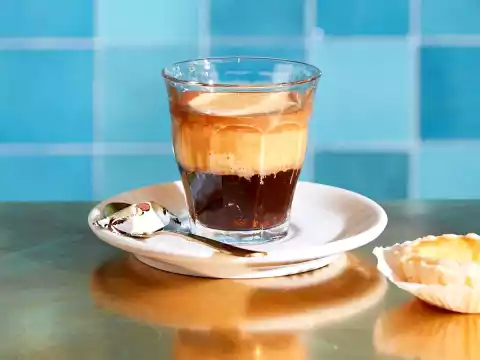 Ingredients
4 Glasses (approx. 200 ml each)

6 fresh egg yolks (Gr. M)

120 g sweetened condensed milk (e.g. from Longevity)

1 TABLESPOON Sugar

4 Espresso (approx. 80 ml each)
Directions
1

Mix egg yolk, condensed milk and sugar in a stainless steel bowl. Whisk in a hot water bath (approx. 70 °C) with a whisk for 7-10 minutes until a thick, creamy sauce is obtained. Remove the bowl from the water bath and whip for a further 30 seconds. Top the espresso with the sauce and serve.