Mango Mint Milkshake
The fruity shake made from mango, milk and mint provides a refreshing energy boost when's too hot outside.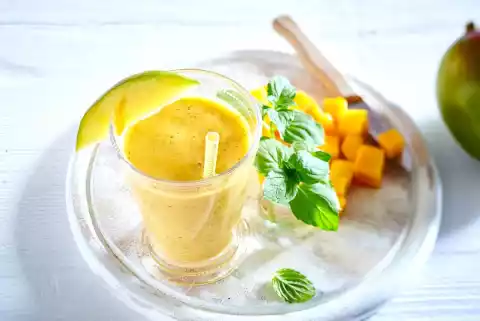 Ingredients
2 Mangoes

6 Stem/s Mint

1 litre Milk

2 TABLESPOONS liquid honey

4 Glasses (approx. 300 ml each)
Directions
1

Peel the mangoes, cut the flesh from the stone. Cut off 4 thin slices, dice the rest roughly. Wash mint, shake dry and pluck leaves. Finely puree mango, mint, milk and honey. Arrange the milk shake in 4 glasses, decorate each with a slice of mango.
Nutrition Facts