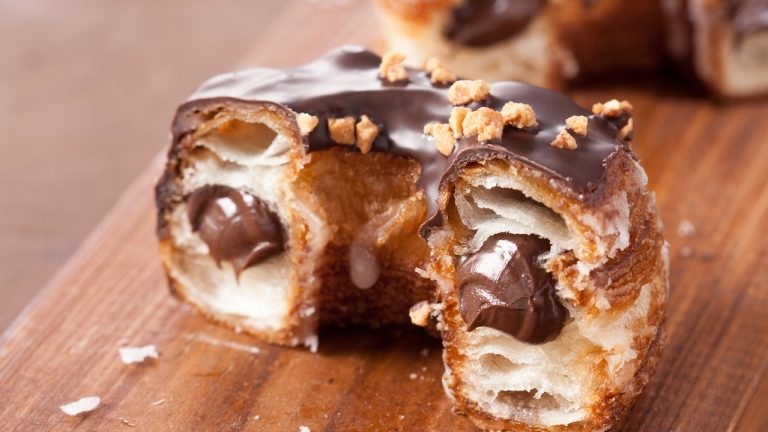 The calculation for the latest nutrition trend, hybrid food, is as simple as it is delicious: two dishes merge into one, which then tastes twice as good. Koch-Mit presents the most curious variants of the food trend.
Originally from the USA, "hybrid food" has now also arrived in Germany. In the field of desserts, crosses with croissants such as "cragel" are particularly popular, while typical salty hybrid snacks are sushi or ramen burgers.
Cronut
The first hybrid food was developed in New York in 2013. Dominique Ansel combined croissant and donut to make a cronut and even made it onto Time Magazine's list of the 25 best inventions of 2013.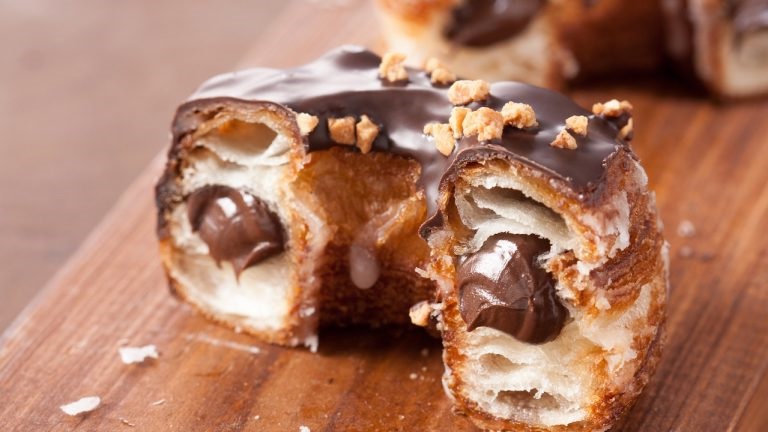 Cragel
Cragel - a combination of croissant and bagel was also invented in New York. Scott Rossillo is always testing new creations here in his bagel shop and lets his customers decide which varieties are allowed to stay.
Cruffin
The Cruffin is a combination of croissant and muffin. The official inventor of this hybrid food is the bakery owner Ry Stephens from San Francisco. The popular bakery product has already appeared in thousands of Instagram posts, but the sweet treat is not yet available in Europe.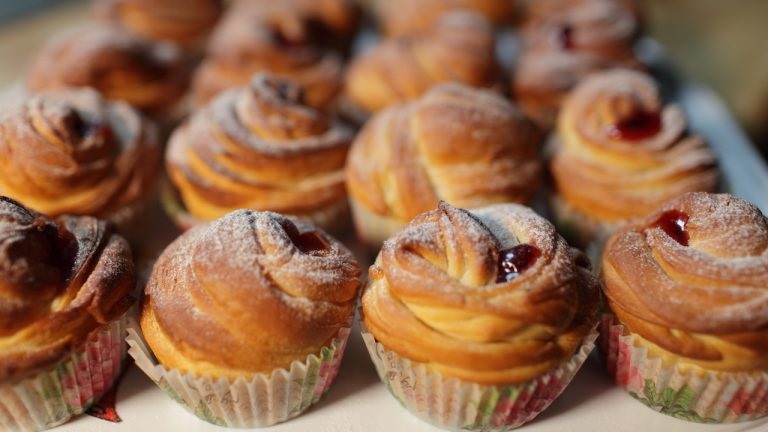 Cruffins, or at least a similar variant, can be made by yourself - and with puff pastry. Simply spread a roll of puff pastry from the supermarket with nut nougat cream, roll it up and cut it into equally sized pieces. Place the individual pieces in muffin tins and bake at 200 degrees for 10 to 15 minutes. The hybrid snacks are ready!
Sushi donuts
Hybrid food is not only available in the sweet, but also in the savoury variant. With the sushi donut, for example, a bagel is formed from rice and topped with typical sushi ingredients such as avocado or raw salmon.
Sushi burger
The principle of the sushi burger works similar to that of the doughnut: instead of being placed between burger buns, the typical sushi ingredients are placed between two rice buns. The whole thing is usually offered in mini format and eaten with chopsticks.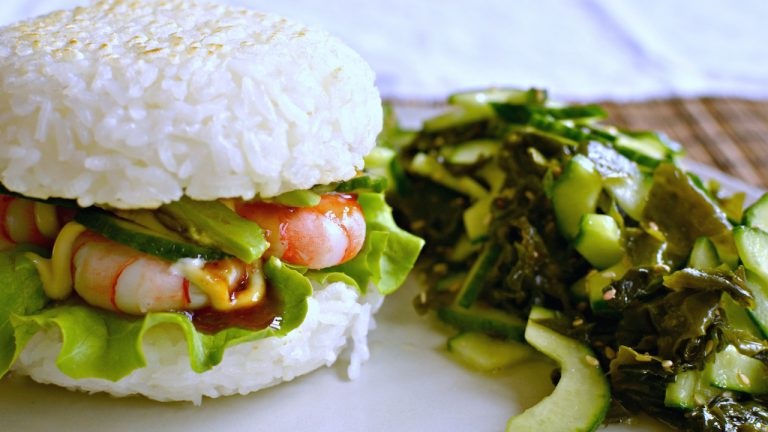 Ramen Burgers
The Ramen Burger also does without normal buns made from wheat flour. Instead, duRamen noodles are mixed with egg and formed into the shape of burger buns. The burger is available in the classic version with beef patty or in the exotic version with Asian vegetables and chicken. Pulled pork is also a popular topping for this hybrid food.