Christmas bacon
Decorative and delicious: The Christmas bacon is ready made and a sweet surprise for the Christmas guests.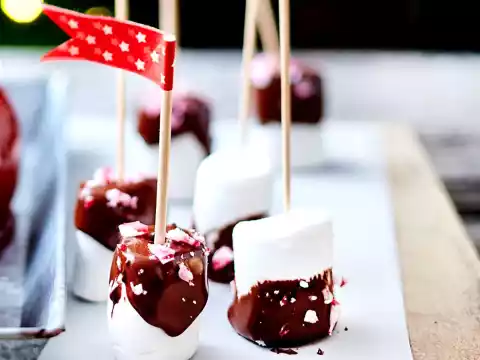 Ingredients
Directions
1

Break the chocolate into pieces and melt in a hot water bath. Chop the candy cane or crush it into splinters on a board with a clean pan bottom.

2

Dip the marshmallows half each into the chocolate and let them drip off a little. Sprinkle with candy cane chips and place on baking paper (with chocolate side up or down as desired). Stick wooden skewers into the Love-Mallows.
Nutrition Facts