Pompous chocolate dream
Even on hot days we need our dose of caffeine - but please ice cold! Tip: This pompous recipe also tastes great as a dessert and saves us the question after dinner: "Coffee or something sweet?"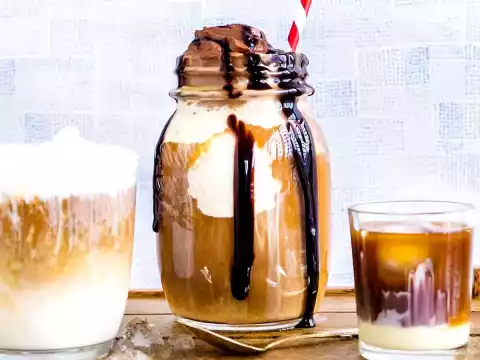 Ingredients
Directions
1

Chopping chocolate. Heat the cream in a pot and stir in the chocolate. Chill for at least 2 hours. Brew coffee and let it cool down as well.

2

Place 2 scoops of vanilla ice cream in each of the glasses and pour on cold coffee. Whip the chocolate cream with a mixer and spread it on the glasses. Drizzle with dessert chocolate sauce.