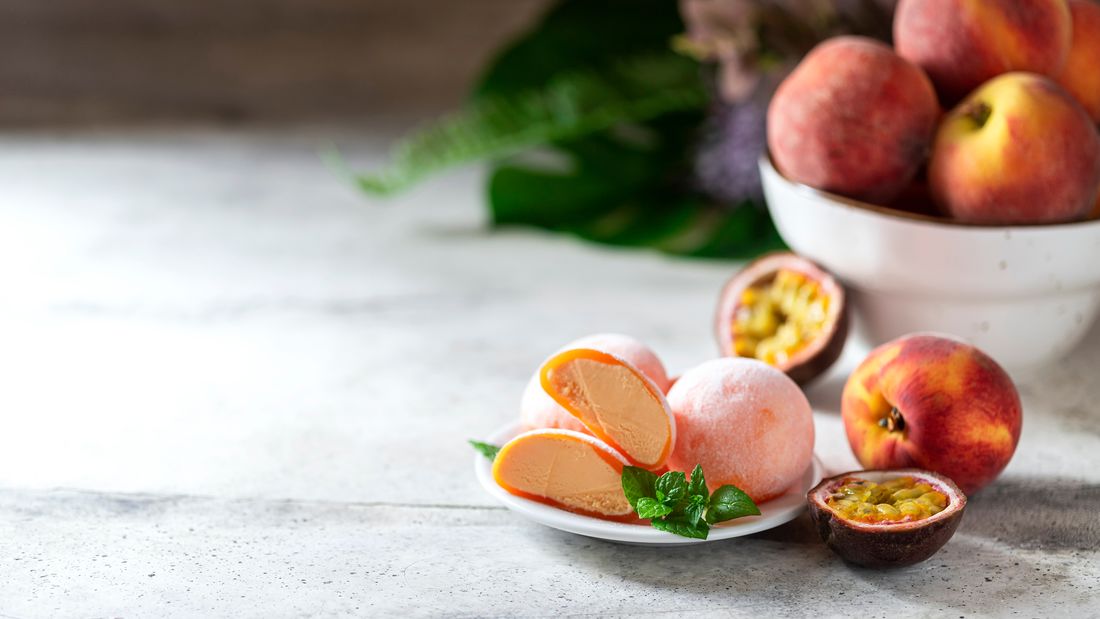 A fruit that tastes like flesh? Yes, there is: The jackfruit is low in calories, but has a high micronutrient content.
You're a new vegan and you miss the taste of meat a little? Then here is the perfect fruit for you: Jackfruit is considered the vegan meat substitute par excellence. But what's the hype about this exotic fruit?
We will clarify that here. Together with Julia Huthmann, the founder and managing director of Jacky F., we took a closer look at the superfruit.
What is the Jackfruit?
The jackfruit comes from Southeast Asia, more precisely from the south of India. There, the fruit, which can weigh up to 40 kilos, grows on huge trees. From the outside, the fruit resembles a large green lychee. With its prickly and prickly green skin, the jackfruit looks rather daunting at first glance - but its fruity content makes it all the more shiny. Harvested ripe, the sweet fruit flesh is a popular dessert in Southeast Asia or is roasted and then processed into crispy chips.
In Germany, jackfruit has become a popular meat substitute and is a real competitor to tofu. "Jackfruit has not been known in Germany for that long," explains our expert Julia. "I discovered it in Sri Lanka in 2016 when I confused it with chicken meat when I was eating my curry. Since then Julia has been a Jackfuit fan and has made her more popular on the German market through her company.
How does the Jackfruit taste?
Not at all at first. The unripe harvested jackfruit is inedible in its raw state. Only when roasted or braised do the fibres become soft, so that the fibrous, meat-like consistency develops. "The taste depends strongly on the time of harvest: If the jackfruit is harvested early, its flesh is white and it tastes slightly salty to sour. Then it is a wonderful substitute for chicken, beef or pork," says Julia. "If the fruit is left to ripen further, it develops its fructose and then tastes like a mixture of mango and pineapple.
Together with a few spices, the jackfruit qualifies as a great substitute for goulash or pulled pork. When fried, it even gets a crust, as every good steak must have. "From the can or from the glass, Jackfruit's taste is reminiscent of mild artichoke, slightly salty but relatively neutral," says Julia.
What nutrients does jackfruit contain?
A glance at the protein content of jackfruit reveals that the fruit is merely a low-protein meat substitute. With only around 1 gram of protein per 100 grams, it is not a suitable vegetable protein source. However, it is extremely low in fat and calories.
But the remaining nutritional values are impressive: it contains a lot of calcium, magnesium and potassium, thus supplying your body with three important minerals.
How healthy is the jackfruit?
The meat fruit has a whole range of health benefits, which we will briefly list here:
fiber aids digestion
The Jackfruit provides plenty of fibre: just 100 grams of the fruit, with 15 grams of fibre, contain half the recommended daily requirement! Fibres are indigestible fibres. They satiate in the long term and stabilise your blood sugar, which prevents ravenous appetite attacks.
jackfruit helps you lose weight
With only 22 calories per 100 grams, jackfruit is a lightweight, so you can eat as much jackfruit as you like. In addition, the sugar content of jackfruit is negligible (less than 0.1 gram). Most of the carbohydrates are fibre, which is transported out of your body undigested.
Tip: It is best to combine Jackfruit with protein-containing foods - this way you will stay full even longer.
magnesium calms the nerves
You're busy at work and you don't have time for anything? Jackfruit will help you relax. With 131 micrograms of magnesium per 100 grams, the fruit has nerve-calming properties and thus counteracts your stress level.
The calcium contained in Jackfruit is also involved in regulating the conduction of stimuli between nerve cells. So your brain and muscle functions stay fit!
jackfruit ensures strong bones and healthy teeth
Calcium is also important for healthy bones and teeth - 99 percent of the calcium in the body is found in the skeleton. With 27 milligrams per 100 grams, Jackfruit also protects your joints from wear and tear. At the same time, the skeletal and heart muscles only function normally if there is sufficient calcium.
Where can you buy the vegan meat substitute?
Meanwhile you can get Jackfruit meat online, for example at Jacky F., Govinda, as well as in organic food stores and in well-assorted supermarkets, but only in cans or in jars.
If you want to have a whole jackfruit, you have to make a detour via an Asian shop or order it at a wholesale. But the price for this is proud: a whole fresh fruit costs around 100 euros. As the processing of the fruit is very complex, it is always worth buying the jackfruit already pickled or seasoned.
How to prepare the jackfruit correctly?
"The right spices are essential for the preparation", Julia explains. For a hearty meat dish, she recommends strong spices such as smoked paprika. If you want to cook an oriental dish, cumin and curry spices go well together.
The taste develops best if you marinate the jackfruit meat before cooking or roasting," says our expert. For Jackfruit à la Pulled Pork, the pieces of jackfruit are first fried and then pulled apart. If you want to make a veggie bolognese, you can go straight for the smaller jackfruit pieces.
Is it possible to eat Jackfruit sweet?
Sure, of course the ripe, sweet fruit with its yellow flesh is also perfect for desserts like muffins or compote. You can even put it in your muesli as a low-calorie alternative to a banana and top it off with a little cinnamon.
You'll find plenty of inspiration for recipes these days. And new ideas are always being added. There really is something for everyone. Burgers, sandwiches, tacos, summer rolls, wraps or bowls. The list gets longer and longer. Not only in terms of taste, the recipe ideas with jackfruit come close to the variant with meat. They also look very similar to each other.
Recipe: Jackfruit pita in a spicy marinade
This recipe is ready in no time and easy to follow. At the same time it tastes pleasantly spicy due to the marinade.
Ingredients:
1 tin (225g) of young Jackfruit in brine, e.g. from Jacky F.
8 tablespoons vegetable oil
4 tablespoons agave syrup
2 tablespoons BBQ spice mixture
1 tablespoon cinnamon
Preparation:
Rinse Jackfruit under cold water and drain. Cut the larger pieces in half.
For the marinade, mix oil, agave syrup and the spices in a large bowl.
Add the jackfruit to the marinade, mix everything carefully and let it soak through well (the longer the better - preferably overnight).
Lay out the jackfruit pieces on a baking tray. Bake the Jackfruit either for about 30 minutes at 200°C until it is a little crispy or use the grill function of your oven: don't let the Jackfruit out of your sight so that it doesn't burn!
Serve the Jackfruit Chunks in warm pita breads with hummus, fresh red cabbage and chopped parsley.
What energy balance does the Jackfruit have?
Since the jackfruit only grows in the tropics, is packed in cans or vacuum packed and then transported halfway around the world, its CO2 footprint appears relatively large at first glance. However, the ecological balance sheet is better than expected.

Because: Jackfruit is available in abundance in the tropics, so that about a third of the fruit spoils on the tree even before it is harvested. In order to prevent high-quality food from going bad, the jackfruit is sourced from small farmers in sustainable companies in mixed cultures and used to control food waste. In addition, the jackfruit needs very little water - compared to the production of meat.
When buying it, you should make sure that it is ecologically and fairly cultivated. Also, if you are looking for meatless alternatives for ethical reasons, you have found a good substitute in the jackfruit. However, a look at the origin, cultivation and transport conditions doesn't do any harm - just like when buying other products such as coffee.
In terms of taste, jackfruit is versatile and comes very close to the consistency of meat. It is also healthy and low in calories. If you want to reduce your meat consumption, it is a good alternative.